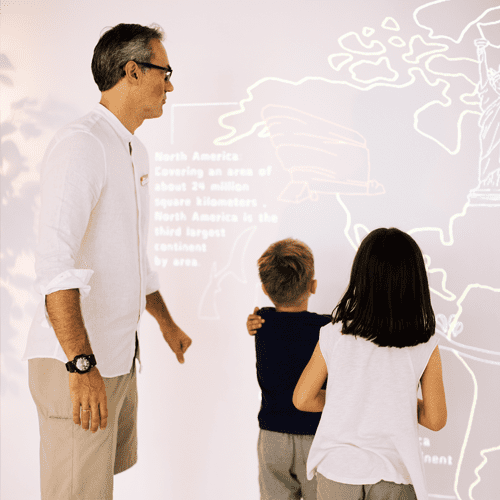 Six things parents need to do to provide kids the right early education
Though not professionally trained in early childhood education, parents can still be good teachers for their kids by following these six tips:
RESPECT THEM
Respecting older people is one of the most important social standards, but showing respect to children is equally important. By treating children with respect in daily interactions, parents indirectly teach children to listen, care, love and respect people.
NOURISH THEIR FREEDOM AND INDEPENDENCE
Parents should allow their kids to act freely and independently most of the time. They love to control things themselves and do basic daily tasks on their own, such as washing hands, dressing up and brushing their teeth.
CONTROLLED FREEDOM
Children need to be able to enjoy a certain extent of freedom to develop their skills. A good example of this is letting children do daily tasks based on their interests. However, setting limits is critical because children must also understand what should and should not be done. Any activity that hurts them or others is necessarily off-limits.
SLOW DOWN AND GIVE THEM SOME SPACE
An adult's schedule is always full, rushing them off their feet while it is very different for children. Parents should give children much free time and suitable space for their age so that they can grasp things at their own pace.
USE TECHNICAL TERMS WHEN TALKING TO THEM
Parents can sneak in a number of more colorful, harder-to-understand language when talking with their children at home. Use sophisticated expressions and the children will more often than not ask "What does this mean?". This will help gradually enrich their vocabulary.
KEEP AN EYE ON THEM
Though giving children freedom and privacy, parents should spend time observing how they are doing and interacting with the world. By watching their children, parents will understand more about their needs, adapting better to their personality, provide a suitable environment and activities for them to grow up properly, and predict their reactions.
In a nutshell, parents should educate children from a tender age by encouraging independence and ensuring they have the freedom to discover the world in their own space and time.
Smart Kids Playground offers kids a space where they can play, learn, exchange and develop social skills.