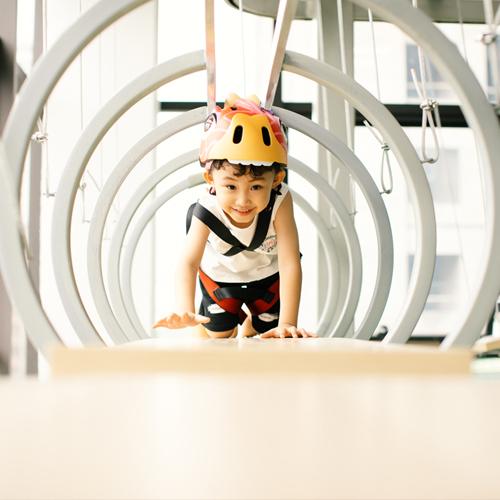 Sasuke junior – sharpening children's skills through playful challenges
If your children are fans of adventure and active games, the Sasuke zone at Smart Kids Playground is just the right place for them. Our Sasuke Junior zone was designed to suit young children, allowing them to move around freely and release their pent-up energy.
Designed exclusively for children aged five and above, our Sasuke Junior was built with the knowledge that young "warriors" at this stage need games that test their advanced motor skills and require a complex combination of different skill sets, so that they can develop and learn new skills.
With the purpose of helping children exercise while bolstering their dexterity and intelligence through games, Smart Kids Playground's Sasuke Junior area was inspired by the namesake Japanese sports entertainment programme. Since 1997, Sasuke has been one of the most popular TV series in Japan and the Vietnamese version for adults has also garnered great success.
Visiting Smart Kids Playground, our little friends can try themselves at various obstacle courses at Sasuke Junior zone, where they can master plenty of essential skills and broaden their knowledge.