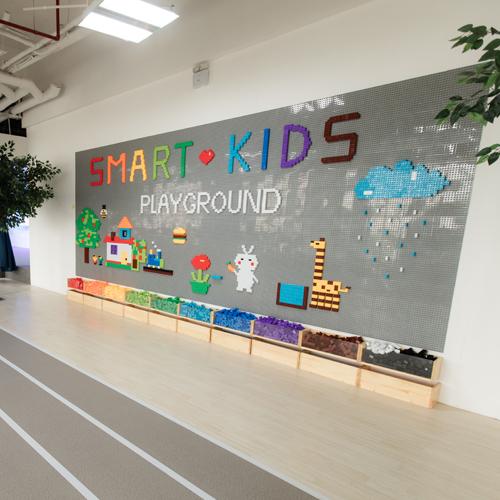 10 excellent benefits of playing with Lego
Ask any teacher or doctor, they will tell you the same thing: children learn best through playing. As young minds lack the concentration and patience for lectures, playing is the best way to introduce them to concepts about the individual and society. Lego awakens children's natural curiosity and teaches them without him realizing it. When he picks up a toy and thinks of a way to use it, he will use all of his senses to play. Lego also introduces the kid to STEM (science, technology, engineering and math) in a fun and enjoyable way.
That is why Lego is a very good learning tool.
LEARNING THE BASICS: COLORS AND SHAPES
When children play, they learn new skills while perfecting old ones. This is true at any age, from three months to their teenage years. Playing Lego is a great way to introduce them to basic colors and shapes. Most Lego sets have all the colors of the rainbow, so toddlers can learn basic colors (red, blue, yellow and green) and more complex colors as they grow up.
In addition, bright colors are great for young children, helping to stimulate vision and touch. For children under one year of age, this is important because attractive colors help children practice eye movements and help develop hand-eye coordination.
Children will learn a lot of shapes: squares, circles, rectangles, octagons small and large. Parents can help their toddlers to learn shapes that are more complex and put together individual pieces to understand how to make squares or rectangles.
ENCOURAGING CREATIVITY
Playing Lego is a great way to encourage creativity, helping children learn through play, combine smaller blocks into larger constructs and develop their imagination. For starters, there is no limit to the variations of fitting Lego blocks together. Show your toddler the way, stimulate them to build, and let them build on their own. Through trial and error, children will find a way that matches their interests and create objects from pure imagination.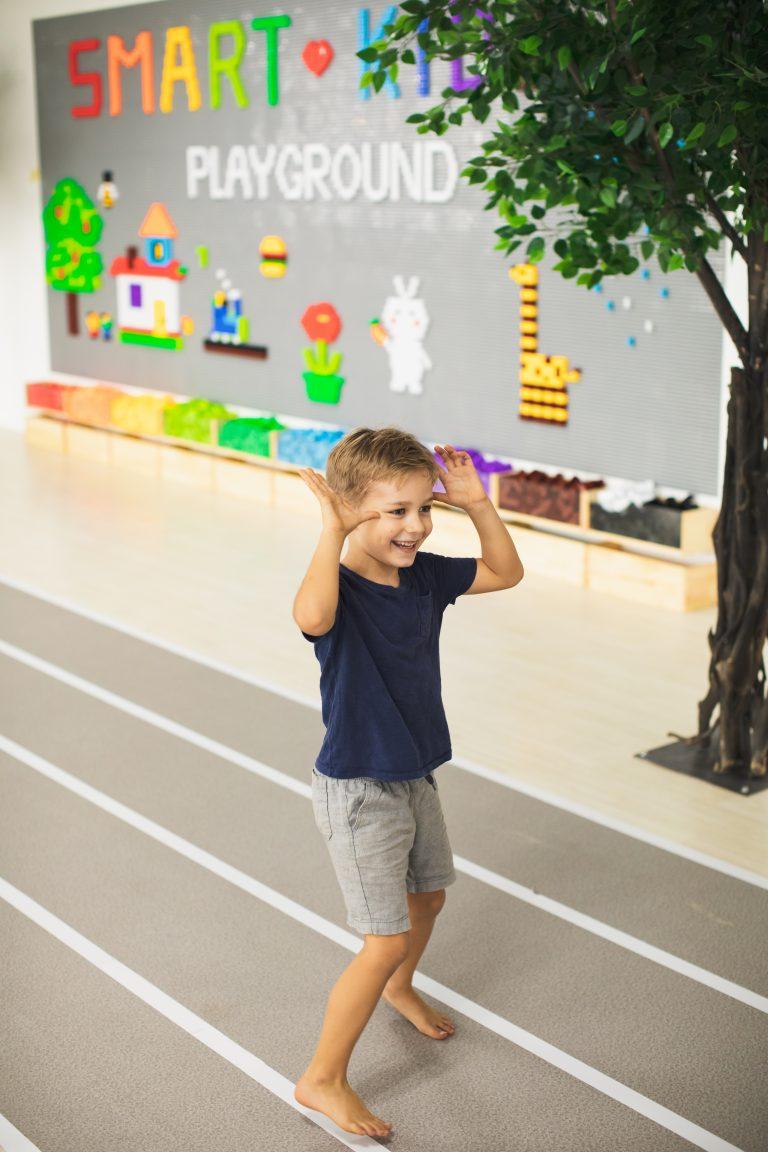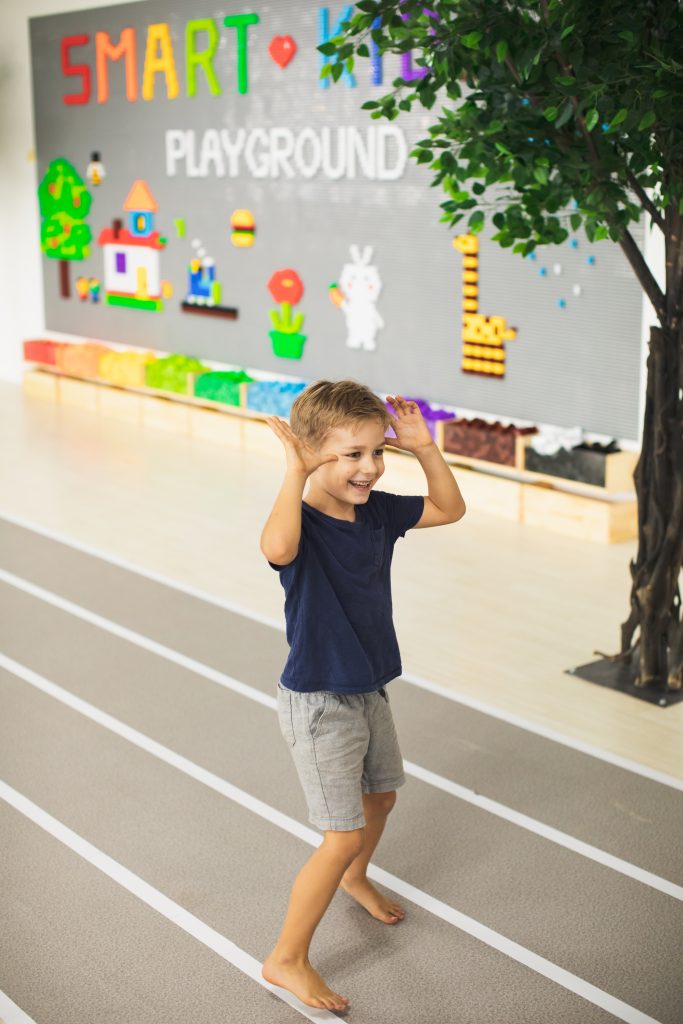 Even if your child needs instruction, his imagination will still have a chance to shine. Children can be given direction but should be allowed to make changes of their own to bring their own style alive. They can discover the different ways of assembling the same shape and can find more solutions to the same problem.
Most importantly, when they enter the very own world of fantasy, they become more natural in their actions, losing inhibitions and self-consciousness. They will stop overthinking it or try to please others and will be able to revel in creation and learn. For this reason, Lego is especially good for children with disabilities as it taps into their underlying skills and helps them learn to interact with others.
DEVELOPING AND IMPROVING FINE MOTOR SKILLS
Assembling Lego pieces of various shapes and sizes is a great way to develop fine motor skills. Children need to learn how to hold the blocks as well as twist, rotate, and move so that the individual pieces fit together. By rotating and twisting, the muscles in fingers, hands, and arms also get a light exercise and become more flexible.
This is important because these skills require ingenuity and coordination, which is essential for writing, dressing, coloring and making things. For example, when a child pushes Lego bricks down, they are training their fingers to press, which is necessary for making bold strokes, making it easier for others to read the words they write.
With finer motor skills, children can hold a pencil with a better grip and more confidence, making drawing and writing easier.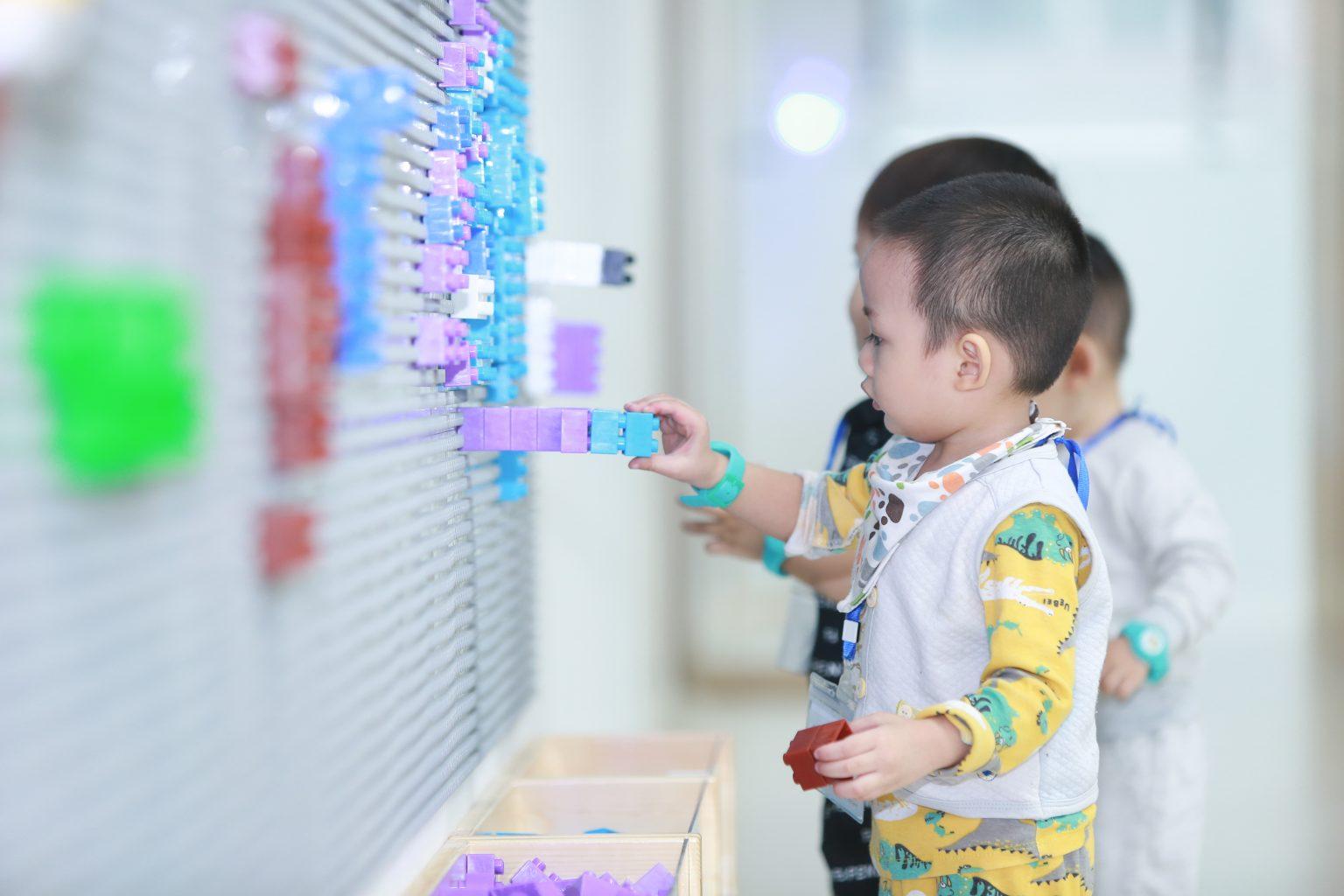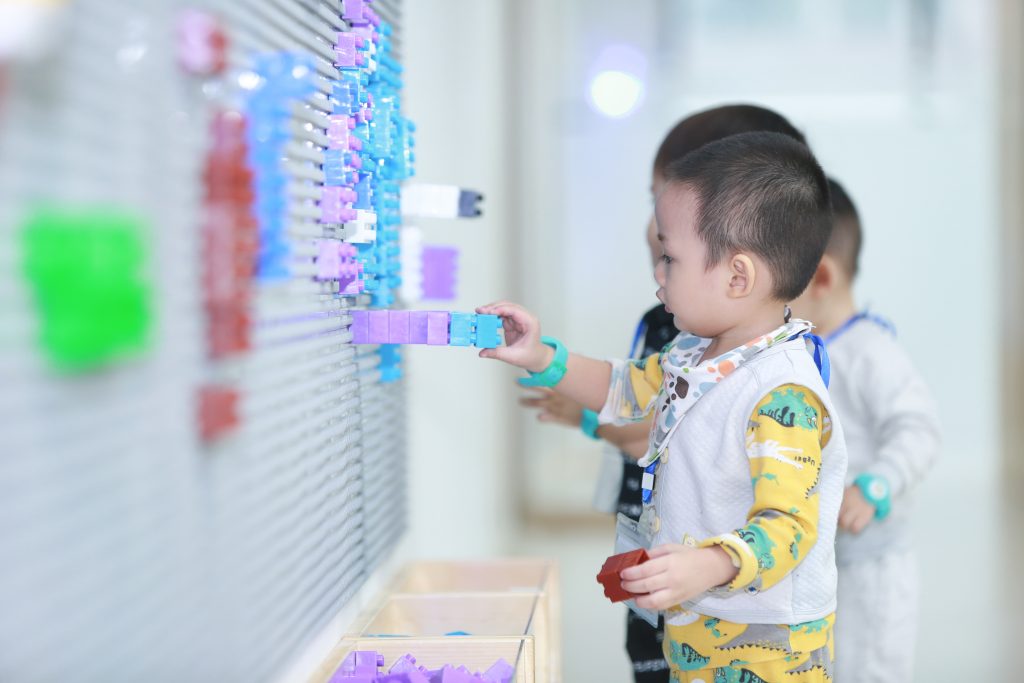 ENCOURAGING SHARING AND IMPARTING SOCIAL SKILLS
In group games, Lego can introduce and foster good "sportsmanship" as children share and help each other. Be it two children reaching for the same piece or a group of children sitting down to build something grand as a team, there are valuable lessons to be learnt. By making arrangements with each other or taking turns, they will learn the value of sharing and that kindness will be reciprocated.
Lego also helps children understand the fundamentals of friendship. From sharing to working together, children learn not only how to play but also how to build friendships  – while realizing that strength lies in collective power.
INTRODUCTION TO STEM
Lego is the ideal game for children of all ages to learn about STEM (science, technology, engineering, math) in a fun, interactive setting. Many children, especially girls, find STEM "scary" and a little boring. Lego bridges over that problem and makes the subjects easier to learn down the road.
Children will learn how to assemble a dinosaur or a car, they will want to incorporate moving or mechanical parts in their creations, and this will help children approach science and technology. Children will learn how parts work, how they work together or independently to create a spinning wheel or flashing lights for their car. They will learn how to create large, complex structures by discovering basic technical concepts.
Lego also helps children develop a love for math. Young children are glowing with pride when counting the bricks they used to build a dinosaur, earning them memories to cherish for a longer time. As children get older, they can take the initiative and use fewer Lego pieces with better planning.
LEARNING TO FIND REASON AND SOLVE PROBLEMS
Playing with Lego introduces children concepts such as cause and effect, sequencing and problem-solving. By reading and following instructions, children begin to understand causality: if they do things in a certain order, they will produce a certain result – and if they change even a single step, the results will change with them.
Children have to find new combinations to solve problems and they will understand that there is always more than one answer to the same problem. Children will discover on their own what works, what doesn't and why – and adapt accordingly. For example, a child may want to build a house with a flat roof but does not have the appropriate pieces so they decide to go with a pitched roof instead.
Lego teaches children to come up with ideas, then take inventory – what blocks they need and what they have – then adjust their plans. This is a great way to hone your child's organisational and cognitive skills.
LEARNING PATIENCE
When children play with Lego, they learn the value of perseverance. Individual playtime can develop patience because many children may at first be frustrated or disappointed when the pieces don't fit or don't look like what they imagined. Children must learn to organize and find the pieces, which takes patience and concentration.
By the trial and error building process, children learn to be more patient and realize that if they give up, they will not get the desired results. In a world of instant gratification, creating something block by building block will show children that it takes time to get good results – in other words, perseverance and commitment yield results.
LEARNING ABOUT STRUCTURES AND FOLLOWING INSTRUCTIONS
Creativity is great, but children also need to know that listening to and following instructions are part of life. Sometimes it is important to do things in a certain way and children can understand it by playing Lego. This is best done with parents showing them the structure and the formula that children can follow from beginning to end.
In addition, along with patience, children need to know how to follow instructions. At first, children will inevitably have difficulties, but if they can be taught to listen to step-by-step instructions in assembly, they earn a great skill that will help them pay attention and do well in school.
Children need to accept directions and instructions, and Lego can help them be more receptive.
DEVELOPING CONFIDENCE AND PERSONALITY
As children play and discover their talents, they grow more confident. When learning to assemble a ship or building a house by following a spark of imagination, children will feel proud of what they can do/be filled with a sense of accomplishment.
Through exploration with Lego, children will learn what they are good at and push their boundaries as far as imagination takes them. Unlike schoolwork, children will not care about trial and error, making them more likely to succeed. There are no scores or evaluation to worry about, allowing them to unleash their potential and grow without worry.
LEARNING TO ACCEPT DIFFERENCES
Children may follow or depart from the instructions given, play on their own or with others – with valuable lessons with every brick placed. Differences are to be accepted, and children can learn this through Lego.
Smart Kids Playground welcomes young creatives with a Lego play area of more than 60 square metres and a 14-square-metre Lego puzzle board on the wall waiting to give shape to children's fantasies.
Do not hesitate to bring your kids to Smart Kids Playground and watch them grow smarter and faster!-