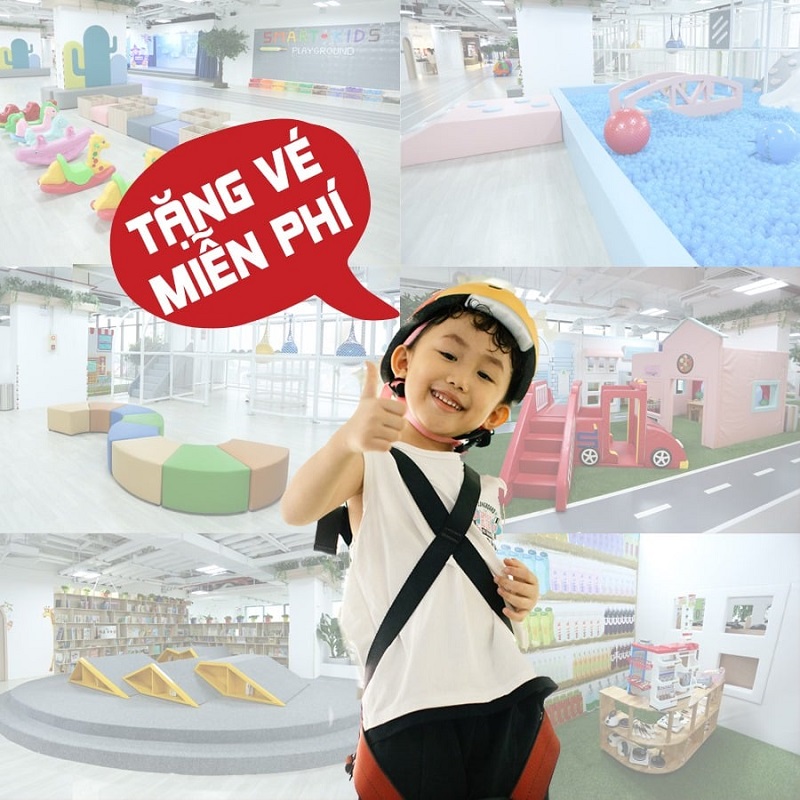 SMART KIDS PLAYGROUND IS PROUD TO BE ONE OF THE IDEAL DESTINATIONS TO VISIT WHEN TOURING HANOI
Kayak is known to be one of the prominent online travel agencies in Europe. The agency offers various travel packages around the world, including tours in Hanoi. Smart Kids Playground in particular is honored to be rated by Kayak as one of the suitable destinations for families when having a tour in Hanoi or Vietnam.
Parents can review details of the assessment here.
We are truly proud of the fact that the quality and the 5-star service of Smart Kids Playground have been widely recognized and known by many parents and children from all countries around the world. In addition, reviews of Smart Kids Playground from reliable sources like Kayak are a clear proof, showing that Smart Kids Playground is an ideal place for meaningful family bonding time.
With the playground area of more than 1,600m2, connecting 18 different recreational and educational playing areas, following the modern standards of the Nordic countries, for children aged 0-11, Smart Kids Playground gives parents and children the experience of 5-star standardized services that are leading in the industry of educational and recreational services for children in Hanoi. Coming to Smart Kids Playground, parents and children will enjoy a playground like no other places.
With the "child-centered" criterion, we always want to create a healthy, safe, clean playing environment that is balanced between exercises and education for all children around the world. Being able to contribute to each customer's joy and smile is the honor and success of Smart Kids Playground.
Hopefully on one day when there's a chance to visit Hanoi in the near future, Smart Kids Playground would like to invite parents and children to visit the playground and experience the 5-star services, enjoy the areas and create wonderful family memories with Smart Kids!
Parents can check out for tours in Hanoi provided by Kayak here.